Movement Fix Podcast
Episode# 116
Connective Tissue and the Lumbar Spine
Topics We Discuss:
Is lumbar flexion a reason discs herniate?
What does stretching do to a ligament or tendon?
Are disc herniations normal?
Should we let the lumbar spine flex in squatting?
Greg is an interesting guy and one of the most open minded clinicians I know. He sees the world for what it is rather than what he is told to think, which I and many others appreciate.
The reality is, we know very little still. This whole process of research is still in the early stages and there is way more that we don't know than we do know.
Greg is great at challenging the unwarranted beliefs many of us have.
In this episode we discuss exercise selection, why things are 'good' or 'bad', and what may be causing disc herniations if it isn't an overuse of lumbar flexion (which I personally still think there is a case for and we should respect that).
I hope you guys enjoy this episode with the ever interesting Greg Lehman.
Background:
Greg is a natural born skeptic
Masters Degree in Physical Therapy
Doctorate in Chiropractic
Has taught all over the world his course Reconciling Biomechanics with Pain Science
Where to Follow Greg
Previous Episodes of Movement Fix Podcast with Greg: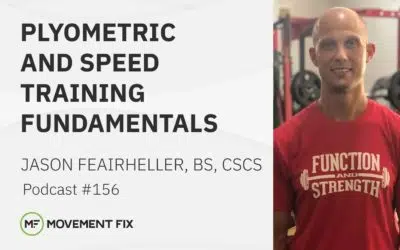 Movement Fix PodcastEpisode #156Plyometric and Speed Training FundamentalsGuest: Jason Feairheller, BS, CSCSPlaces to follow and get in touch with Jason: MultiDirectionalPower.com Instagram @jasonfeairheller You can learn more from Jason in his online course,...
read more