Movement Fix Podcast
Episode# 120
Guest: Dr. Aaron Horschig, DPT
Topics We Discuss:
How Aaron systematically assesses the squat
Weightlitfting shoes - good or bad?
Hip stability vs mobility - which do you need?
Squatting asymmetries
Background:
Where to Follow Aaron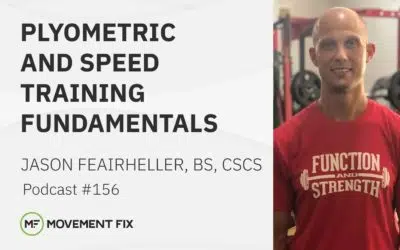 Movement Fix PodcastEpisode #156Plyometric and Speed Training FundamentalsGuest: Jason Feairheller, BS, CSCSPlaces to follow and get in touch with Jason: MultiDirectionalPower.com Instagram @jasonfeairheller You can learn more from Jason in his online course,...
read more