Movement Fix Podcast
Episode #143
Barbells and Strength Training for Health
Learn more from Michael in his online workshop for fitness and rehab professionals.
Save 25% with coupon code barbell25.
Sign up for the webinar we are doing together on the hip,  squatting, and deadlifting.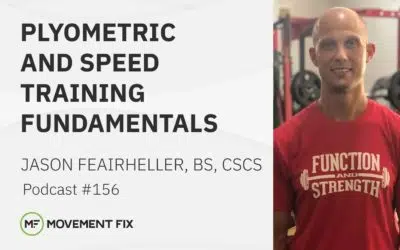 Movement Fix PodcastEpisode #156Plyometric and Speed Training FundamentalsGuest: Jason Feairheller, BS, CSCSPlaces to follow and get in touch with Jason: MultiDirectionalPower.com Instagram @jasonfeairheller You can learn more from Jason in his online course,...
read more