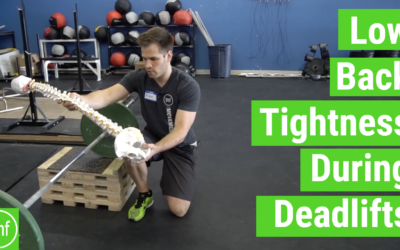 When an athlete complains of low back tightness after a workout that has high rep deadlifts, kettlebell swings, or cleans/snatches (some sort of hip hinge movement) we have to figure out why that is happening.
There are many reasons this can happen, but one in particular I find quite frequently is when they round their low back during the last few inches of each rep (over and over and over again).
This can be a new lifter, but usually I see this complaint with this cause in people who have been lifting for a little while.
read more