If there is one "key link" that I see affect more areas in your body than any other, it's the thoracic spine. A big missing component for most people is thoracic extension.
In this video and article, you will learn the right way to address your thoracic spine to improve extension. When you have enough thoracic spine extension, it helps to better position your neck, lower back, hips, and shoulder joints.
If thoracic spine extension is limited, it will create compensation in those other body areas, resulting in sub-optimal mechanics. It can lead to over-extension of the lumbar spine, which in turn creates anterior pelvic tilt. The anterior pelvic tilt would then change your hip joint mechanics.
The list goes on and on.
Get thoracic extension mobility and control and you will take a lot of stress off the other areas of your body.
How Compensation Happens in the Neck
Any time you move or ask your body to accomplish a task, your body will figure out a way to do it and it will usually take the path of least resistance.
For example, if the joints in your neck are mobile and the joints of your upper back are really stiff (comparatively) and I ask you to look up toward the ceiling, you are going to move primarily using the joints in your neck because there is less resistance and therefore it's easier.
For whatever reason (posture, habit, etc.) a lot of upper backs get stiff into extension. That will cause the areas above and below it to make up for motion that should be occurring there.
If someone has low back or neck pain, you can't neglect looking at the thoracic spine as a primary area that mobility is limited.
I see it time and time again with people who have neck pain. I check their neck range of motion into extension and they have NO contribution from their upper thoracic spine in that movement. They hinge completely in the middle of their neck (which is typically where disc herniations and degeneration is seen) and their upper back looks like a brick.
Why do disc herniations and degenerative changes primarily occur in the middle of the neck? They develop hypermobility there and get an overuse injury (disc herniation) and then their body compensates to stabilize it (bone spurs). That area is the victim and the thoracic spine is the criminal. The thoracic spine needs to contribute motion to the overall pattern.
How Compensation Happens in the Low Back
The same thing can be seen in the
low back
.
People will hyperextend or over-rotate in their lumbar spine if they don't get a good contribution from the thoracic spine. I see this a lot in people who say their back hurts when they lay on their back. If the curve of the thoracic spine can't extend relatively easily, the lumbar spine will get jammed into extension and that will be uncomfortable over time.
If the thoracic spine can change shape, less compensation in the lumbar spine is required.
How the Shoulder Joint is Affected
The shoulders are also involved with thoracic spine extension. The socket of the shoulder joint is located on the shoulder blade. The shoulder blade position is on the back of the rib cage. The rib cage plugs in to thoracic spine. If the thoracic spine can't extend, the orientation of the shoulder socket can't change to best accommodate overhead lifting.
Do you care about thoracic spine extension yet? I hope so. Do some people have plenty of thoracic spine extension? Yes. Everybody is different and needs different things. This is just one common pattern to look at. See the video for more details and strategies to fix it.
Need help with your shoulder mobility?
Follow our program, which will show you exactly what to do and how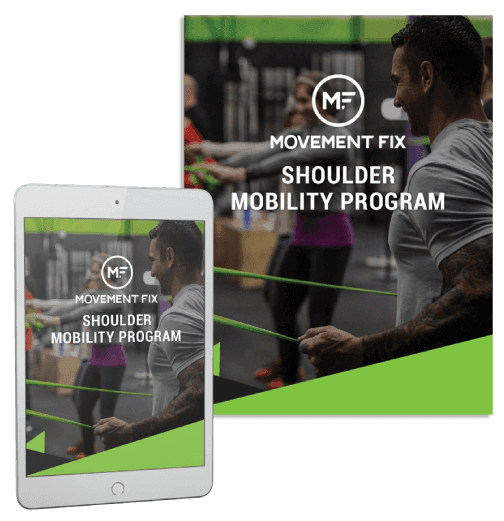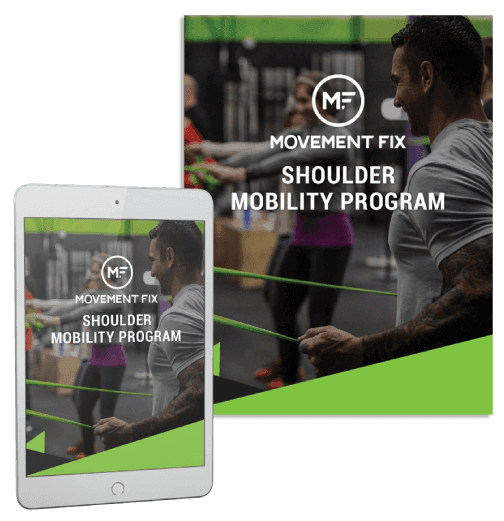 Need help with your shoulder mobility?
Follow our program, which will show you exactly what to do and how
Wrist Extension with the Barbell Overhead Are you following The Movement Fix on Instagram? Find us @themovementfix Want better shoulder mobility? Download Day 1 of our Shoulder Mobility Program for free: Wrist Extension with the Barbell Overhead This week...
read more